Free Indeed Devotional
$

20.00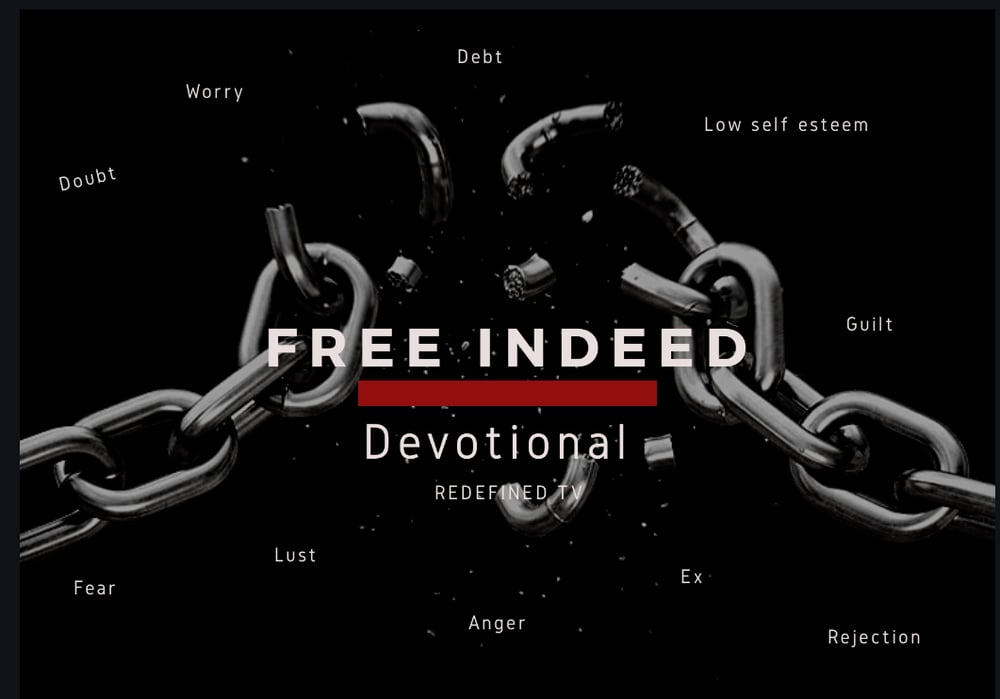 Freedom Devotional
Whom the Son sets free is free indeed!
God did not create us to be bound by anything. We are citizens of the kingdom of the Most High God and when The Savior gave His life on that cross He set us free from everything. The enemy is the one that tries to make us and keep us bound by things. So, we must choose! We choose to be victims or choose to be victors! We choose to be bound or we choose to be free. We want to help you walk and live in freedom from your past and everything that holds you back from being the whole person that God designed you to be!
These devotionals are life giving and transformational. They include ten one on one sit down sessions that you can watch right from your Smartphone or tablet device along with 10 Devotionals & Scripture readings, that's almost three hours worth of video content. This is great for personal spiritual development, or for small group settings
**This is a digital download and will be sent to your email
Topics Include:
Free from Fear
Free from Guilt
Free from Lust
Free from Low Self-Esteem
Free from Anger
Free from Worry
Free from Debt
Free from Doubt
Free from an Ex
Free from Rejection
Invest in your Freedom!
Share